WebsiteSaver™ FAQ
Online Marketing Problem- Why buyers don't check out my website? WebsiteSaver™ Can Help
Why buyers don't check out my web pages?
To find out which page isn't appealing to buyer, you need to set up Google Analysis
Google is the biggest search engine company which provides a traffic analysis service for you to study page traffic, visit time, visitor nationality, etc. SMEs utilizes the reports to update their page content for better online marketing result.
Web page traffic analysis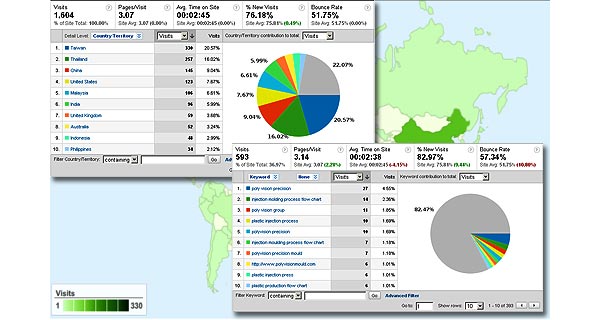 Embedded Google Analysis in WebsiteSaver™ assists you get updated website conditions
Google Analysis is recommended for finding out online marketing obstacles. You can modify web page to remove the potential website crisis.
Don't hesitate and let your competitor win over you! Buy WebsiteSaver™ Now to Bring Back Orders!


Questions Index
Customer Experience Sharing
" WebsiteSaver™ is very easy to navigate, except modifying web page and understanding website quality score, the most importantly is that we've expanded the market and received orders form overseas. "
Patrick Lee
President, Poly Vision Group
Ready-eSupport
If you have any further questions about WebsiteSaver™, please click "Live Help Desk", we will be with you in a second.