WebsiteSaver™ FAQ
Online Marketing Problem- Too Few Pages Indexed? WebsiteSaver™ Can Help
To Few Pages Indexed
Too Few Pages Indexed by Search Engines
Search engine friendliness is an important factor for indexing, that says, search engines only recommend fine page contents to the surfers.
Search engines don't index the webpages that have mistakes, duplications and low quality scores. The fact is - search engine indexing is affected by page update frequency, quality score, click rate and site download speed, etc.
Let WebsiteSaver™ Helps To Solve Search Engine Indexing Problems
SEF Checker is recommended for improving the quality score of web pages if you wish to be indexed by search engines.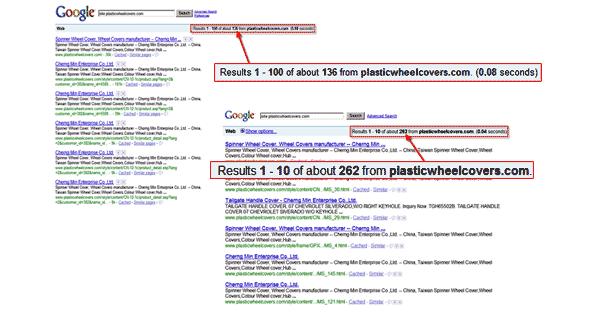 Pages can't be indexed before but now they are all registered
Don't hesitate and let your competitor win over you! Buy WebsiteSaver™ Now to Bring Back Orders!


Questions Index
Customer Experience Sharing
" WebsiteSaver™ is very easy to navigate, except modifying web page and understanding website quality score, the most importantly is that we've expanded the market and received orders form overseas. "
Patrick Lee
President, Poly Vision Group
Ready-eSupport
If you have any further questions about WebsiteSaver™, please click "Live Help Desk", we will be with you in a second.