WebsiteSaver™ FAQ
Online Marketing Problem- WebsiteSaver™ Helps You To Solve Same Pages Appeared on Search Engine Result Issue
Same Page Appeared on Search Engine Results, Clients Don't Know Which One to Look
Why did it appear the same page on search result?
Are you troubled by same page search results? Most of the visitors would just leave because they don't know which one to check.
[Problem 1]: Company names displayed over and over on search results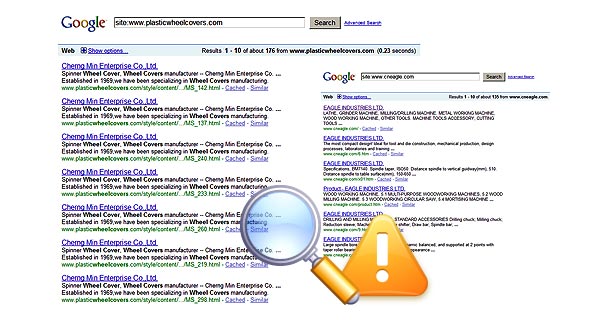 Search results only show the company name, visitors leave because they don't know the company
[Problem 2]: Addresses are shown as page title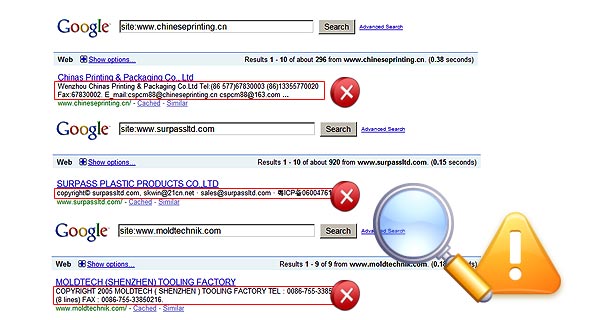 Same title, same content description, visitors can't get to know the page content at the first place
WebsiteSaver™ Can Solve The Issue When Search Result All Look the Same
Using WebsiteSaver™ to edit page meta would solve the problem and each page would be indexed by search engine as an individual page. In addition, WebsiteSaver™'s multiple language support helps you to create web pages so that they are spread in the market fast.
Every web page is unique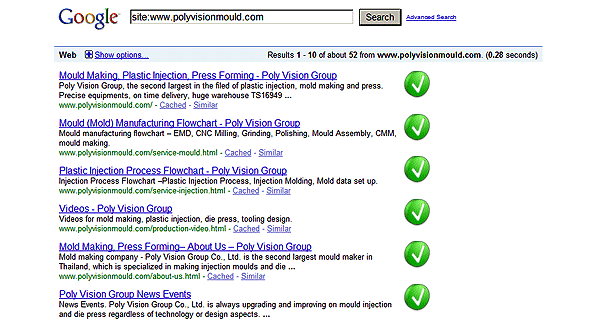 Every page title and description should be different to leave a good impression
Unique title in various languages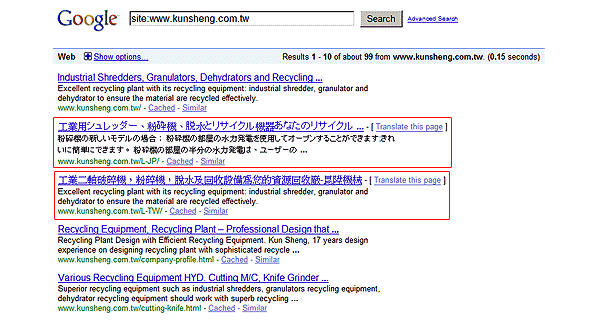 Web page with multiple languages can bring in benefits
Don't hesitate and let your competitor win over you! Buy WebsiteSaver™ Now to Bring Back Orders!


Questions Index
Customer Experience Sharing
" WebsiteSaver™ is very easy to navigate, except modifying web page and understanding website quality score, the most importantly is that we've expanded the market and received orders form overseas. "
Patrick Lee
President, Poly Vision Group
Ready-eSupport
If you have any further questions about WebsiteSaver™, please click "Live Help Desk", we will be with you in a second.