WebsiteSaver™ FAQ
Online Marketing Problem- WebsiteSaver™ Helps You To Correct the Wrong Website Description
Incorrect Website Description
Search Engine Gives Every Website a Basic Definition
Want to know how search engines define your website? If search engine's definition is unclear, that means your website doesn't have enough information.
[Problem 1]: Incorrect information searched by Google search engine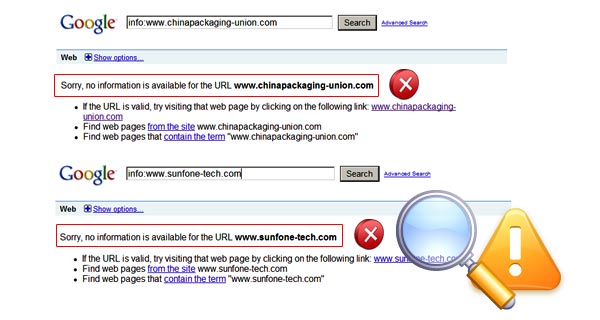 Search engine can't analyze the site because the lack of information
[Problem 2]: Search result shows incorrect information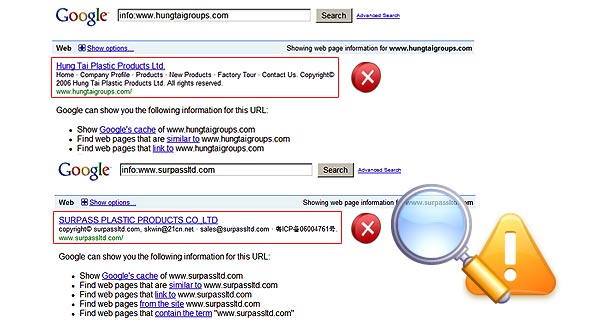 No definition about the website, bad for online marketing
WebsiteSaver™ Solves SMEs Website Definition Issue
WebsiteSaver™ continually communicates with search engines until updated information is accepted and it would take about 1-3 months.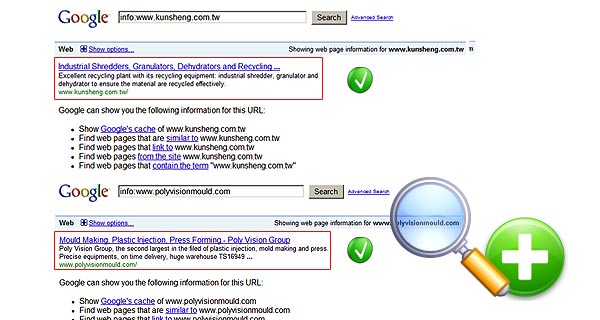 Updated website definition
Don't hesitate and let your competitor win over you! Buy WebsiteSaver™ Now to Bring Back Orders!


Questions Index
Customer Experience Sharing
" WebsiteSaver™ is very easy to navigate, except modifying web page and understanding website quality score, the most importantly is that we've expanded the market and received orders form overseas. "
Patrick Lee
President, Poly Vision Group
Ready-eSupport
If you have any further questions about WebsiteSaver™, please click "Live Help Desk", we will be with you in a second.