WebsiteSaver™ FAQ
Online Marketing Problem- WebsiteSaver™ Helps You To Do SEO(Search Engine Optimization) By Yourself
Want To Do SEO Myself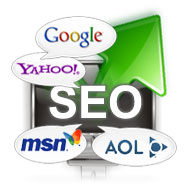 Search Engine Optimization
In 1997, because of the popularity of search engine, some companies started a service named SEO (Search Engine Optimization) to serve enterprises obtaining better position on search result.
Since then, the factors for search engine ranking rules have started from hundreds to more than 550,000 of them, and those factors are recalculated and renewed constantly to ensure the fairness of rules.
Now, the new generation of search engine is implemented with a technology (Universal Search & Personal Search) to make sure the search result is different based on various regions and people. Accordingly, a SEO (Search Engine Optimization) company tells you that they can assure your ranking on search result would be a bluff.
Good Web Page Content - The Only Criterion For Search Engine Optimization (SEO) & WebsiteSaver™'s Search Engine Friendly (SEF) Checker Can Do It
Ready-Market with more than 10-year SEO experience and their cowork relationship with Google has developed SEF (Search Engine Friendly) Checker. SEF (Search Engine Friendly) Checker is a website evaluation tool that gives suggestions regarding your webpages' quality score based on 120 examined items. It is an excellent tool to improve your website quality for online marketing.
PS: Quality Score is used in Google Keyword lesson, it's an assessment between your website and others. Thus having the highest quality score doesn't mean the best. Although quality score between 75-85 would be adequate.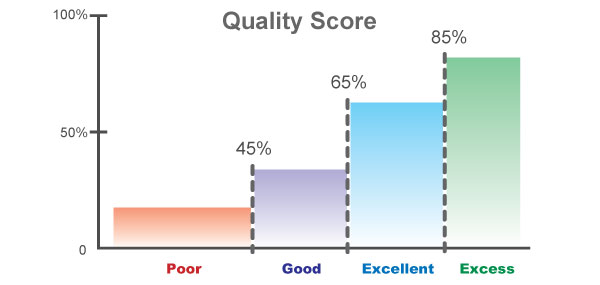 QS (Quality Score) Chart
Website Content Optimization Means Good Visit Records
An important factor for having good quality score is to deliver great click rates, page reviews and viewing time. Doing it on your won won't help, it will be considered as cheating. Hence the only method to have good quality score is an appealing page content that attracts visitors to stay.
Don't hesitate and let your competitor win over you! Buy WebsiteSaver™ Now to Bring Back Orders!


Questions Index
Customer Experience Sharing
" WebsiteSaver™ is very easy to navigate, except modifying web page and understanding website quality score, the most importantly is that we've expanded the market and received orders form overseas. "
Patrick Lee
President, Poly Vision Group
Ready-eSupport
If you have any further questions about WebsiteSaver™, please click "Live Help Desk", we will be with you in a second.