About Ready-Market.Com
Go Global. Go Ready-Market.
Ready-Market Online Corporation
Go Global. Go Ready-Market.
Go Global. Go Ready-Market
With more than 12-year international online marketing experience

Ready-Market is specialized in internet marketing strategy planing, SEO (search engine optimization) and website system optimization design. In Ready-Market team, every member is GAP(Google Advertising Professional) certified and trained by Google Inc.
Ready-Market acts as a consultant to help SMEs make their business profitable utilizing statistical reports to find out online business potentials and difficulties.
Combining seasonal international B2B portal, SEO(search engine optimization), PR(public relation) experience and skillful optimization ability, Ready Market has developed "Trading Buzz", "WebsiteSaver™" and "Ready-Buzz" to serve SMEs for their B2B internet marketing.
Our Services
Target Buyer. Measure Success
Trading Buzz
Trading-Buzz is a brand-new SME international online public relation service which is designed based on Ready-Market's 12-year internet media experience. For Trading-Buzz customers, Ready-Market team will customize and design suitable marketing strategies to build up positive images and popularities for their brands.
Ready-Market consulting team analyzes the statistical report regarding buyer purchasing behavior and ensure SMEs are precisely expressed in terms of their companies, product capabilities, their position, competitiveness and future development in the market, product specifications and events. The purpose is to make sure buyers are attracted by having an in-depth understanding of SMEs and in the end send out inquiries to them while SME introductions are being forwarded or published.
Ready-Market believes instead of price competition, correctly report SMEs' advantage and quality is the only way to win over buyers and make business successful.
Ready-Market aggressively cooperates with internet media to make sure SMEs are exposed through various channels to reach procurers. Ready-Market assures SMEs' products and qualities are acknowledged internationally with our 12-year valuable online marketing experience and great relationship with media.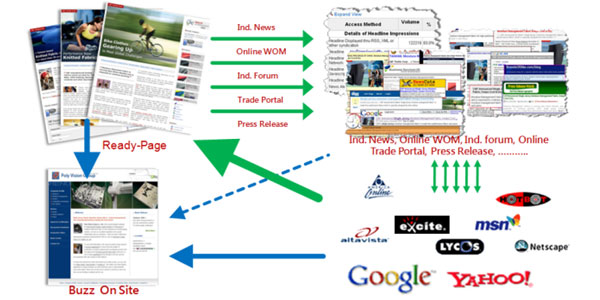 Trading Buzz - Ready Page
Ready-Buzz
Distribution of Press Release & Newsletter Over The World.
Ready-Market has launched an international news portal named Ready-Buzz (www.ready-buzz.com). It is a portal for SMEs and media to publish their news including activity, interview notifications and financial reports, etc. Every message is monitored before it is released, forwarded, subscribed globally.
Ready-Market cooperates with different media to ensure all the press releases are exposed and obtained easily for increasing their popularity.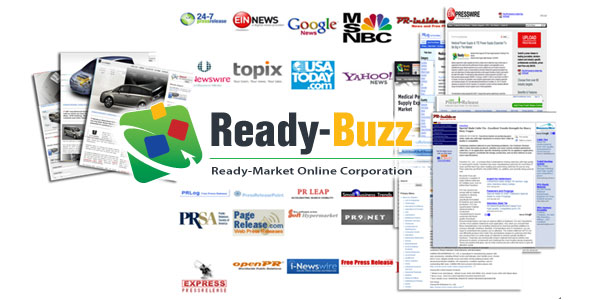 Website

Saver

™
WebsiteSaver™ is a tool that could help SMEs to have great online marketing services and it includes SEO (Search Engine Optimization), SEM (Search Engine Marketing), SEF (Search Engine Friendly), CMS (Content Management System), MLT (Multi-Language Translation) and TLP (Trade Leads Posting).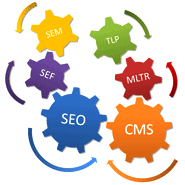 WebsiteSaver™ provides a fast and easy solution for web site maintenance and management; it also assists many enterprises to solve their website setting problems for search engine optimization. Using WebsiteSaver™ is as simple as editing documents with Microsoft Office and an office clerk is all you need for website maintenance.
WebsiteSaver™ Dr. SEF supports SMEs to set up a website server that is search engine friendly. Quality Score is provided to evaluate the website and eventually the pages are spared to everywhere in the world.
Website
Saver

™ Advantages
WYSWYG Editor
Search Engine Friendliness (SEF Checker) Evaluation
Multi-language Support
Diversified Website 2.0 Templates Support)
Customer Experience Sharing
" WebsiteSaver™ is very easy to navigate, except modifying web page and understanding website quality score, the most importantly is that we've expanded the market and received orders form overseas. "
Patrick Lee
President, Poly Vision Group
Ready-eSupport
If you have any further questions about WebsiteSaver™, please click "Live Help Desk", we will be with you in a second.