WebsiteSaver™ FAQ
Online Marketing Problem- WebsiteSaver™ Can Help You Getting Visitors From Targeting Market
No Visitors From Targeting Country?
No Traffic From Targeting Country ! Why ?
Many SMEs aren't aware of the importances of website traffic and visitors development, because of that, they miss their business opportunities and waste resources.
WebsiteSaver™ 3 Steps:
Step 1: Website optimization based on SEF's advises.
Step 2: Use optimization WebsiteSaver™ to set up traffic tracking system.
Step 3: Update your website based on WebsiteSaver™'s internet marketing guidance. At the same time, WebsiteSaver™ submits the updated website to search engines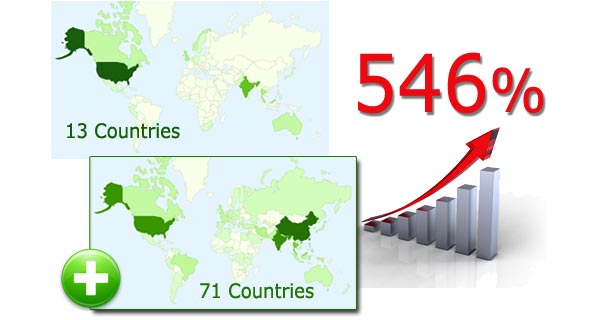 None of the web page was indexed by Google, after using WebsiteSaver™ to communicate with search engine, most web pages are indexed.
Don't hesitate and let your competitor win over you! Buy WebsiteSaver™ Now to Bring Back Orders!


Questions Index
Customer Experience Sharing
" WebsiteSaver™ is very easy to navigate, except modifying web page and understanding website quality score, the most importantly is that we've expanded the market and received orders form overseas. "
Patrick Lee
President, Poly Vision Group
Ready-eSupport
If you have any further questions about WebsiteSaver™, please click "Live Help Desk", we will be with you in a second.