WebsiteSaver™ FAQ
Online Marketing Problem- WebsiteSaver™ Speeds Up Website Download Time
Slow Web page Downloading in Some Countries
Why did it take more than 30 seconds to open my website at the other countries?
Most of servers are located at the somewhere that is close to yourself so usually there's no problem viewing it. Statistically, visitors leave after 15 seconds, therefore neglecting visitors from other regions can't be good.
WebsiteSaver™ Benefits on Attracting Buyers
Ready-Market's 12-year SEO & SEM experience and the strict server selection can assist you to win buyer's order fast.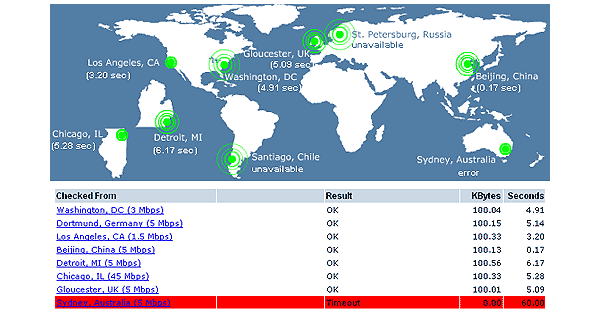 Slow connecting speed at other countries (this website is hosted in Shanghai) and some can't even get connected. Only Beijing has better connecting speed, it's not a very ideal speed for a businessman
(Please note that the test isn't including picture downloading time which means it would take longer for a whole page to be completed downloaded.)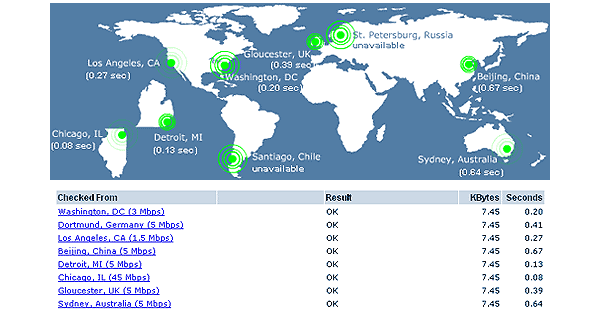 After WebsiteSaver™ is implemented, connection speed at the other countries is less than one second and it includes Beijing
Don't hesitate and let your competitor win over you! Buy WebsiteSaver™ Now to Bring Back Orders!


Questions Index
Customer Experience Sharing
" WebsiteSaver™ is very easy to navigate, except modifying web page and understanding website quality score, the most importantly is that we've expanded the market and received orders form overseas. "
Patrick Lee
President, Poly Vision Group
Ready-eSupport
If you have any further questions about WebsiteSaver™, please click "Live Help Desk", we will be with you in a second.